Bespoke Curriculum
"Pupils are taught a highly stimulating curriculum which is both broad and balanced. They have many and varied opportunities to study and hone their skills.
The learning environment in lessons enables pupils to thrive and develop into self-assured, confident individuals. Pupils have exceptionally positive attitudes to learning. They take huge pride in their work and are keen to show their successes both inside and outside of school" OUTSTANDING OFSTED OCTOBER 2016
Birchwood's school curriculum has been designed to:
• focus on contextualised learning through play and first hand experiences;
• have time to work in depth rather than being driven by 'coverage';
• be highly motivating, promote a passion for learning and incorporate pupil voice and collaboration;
• to enable children to have respect for themselves and high self-esteem in order that they can self- reflect critically to improve the quality of their work.
Firmly embedded within the context of the National Curriculum 2014, Birchwood Primary School has a unique and specifically designed curriculum. -
This distinctively tailored curriculum is founded on two key philosophies:
• The acquisition, application and mastering of key basic skills in English and Mathematics
• The ability to deploy cross discipline skills to enable the children to make connections with their learning guided by the Wheel of Wisdom
The Wheel of Wisdom (WoW) Curriculum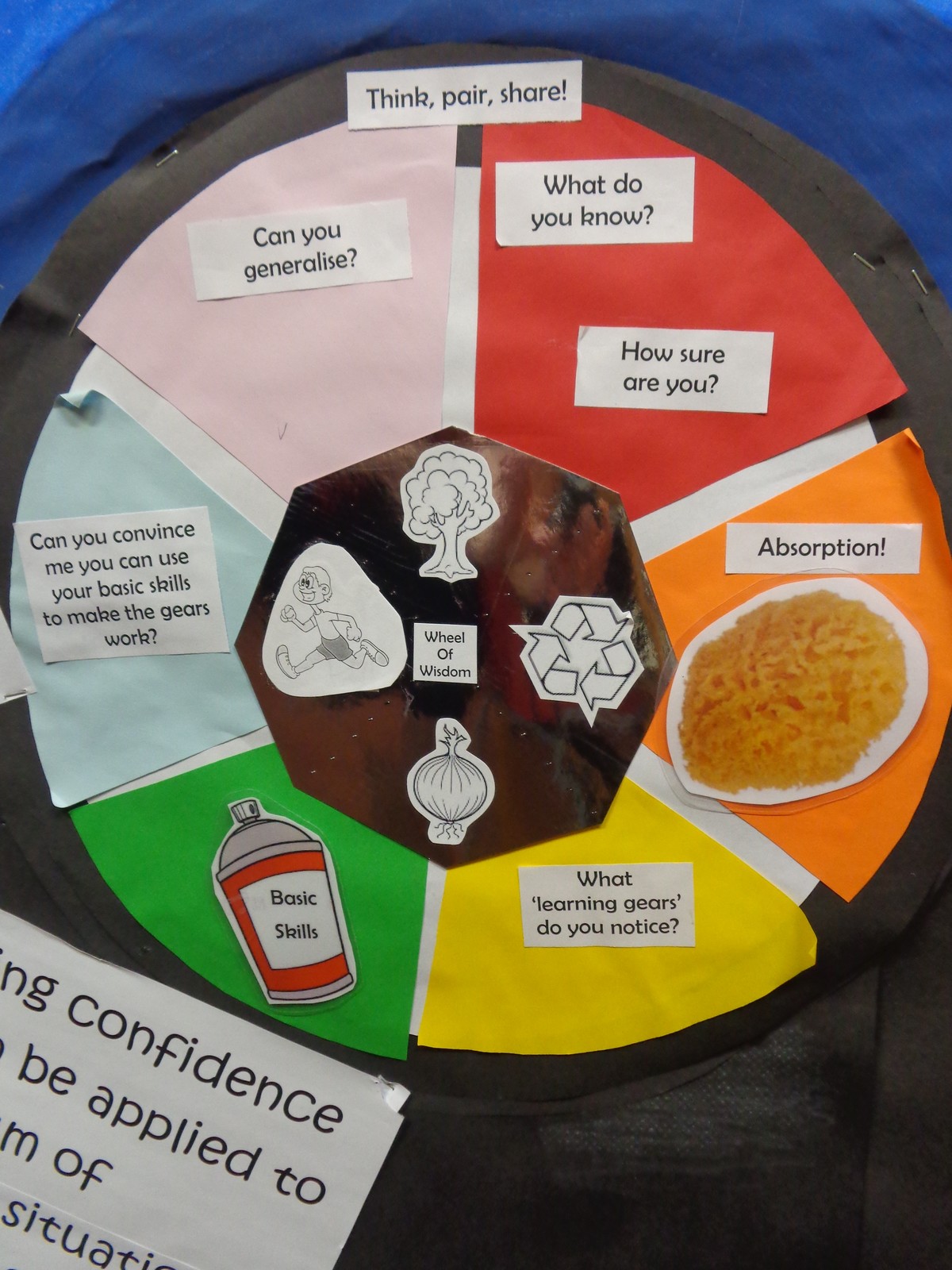 The wheel itself (see above) is an organisational vehicle to guide pupils through their learning journey. The learning pathway always begins in the 'What do you know?/How sure are you?' section, ascertaining the starting point for the learning experiences to follow, and concludes in the 'Can you generalise?' segment where the pupils apply their newly acquired knowledge and skills to different contexts.The Wheel of Wisdom, our creative curriculum at Birchwood, aims to broaden and enrich children's learning through a predominantly cross curricular approach. Through this model our pupils are encouraged to work independently, develop skills of research, investigation and problem-solving that can be used across all eleven curriculum areas, build up a positive sense of self as an active life long learner, expand their strengths exploring and using the full range of their human abilities and promote their skills of self-assessment.
Each cross curricular unit of work is guided by learner interest and is supported by Birchwood 'Bolts' (Sporting Excellence, Food4Life Partnership, Eco-School, Forest School). Whenever possible the children's learning is drawn from firsthand experience and active participation.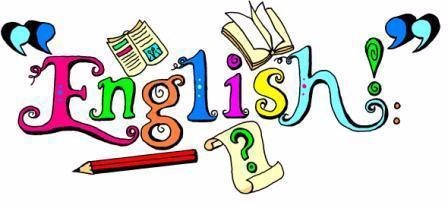 Language is fundamental to the expression of thought and ideas and provides children with a richness of experience, which is fundamental to their understanding of the world. It is central to the way in which they communicate and a knowledge of language in all its variations, underpins all aspects of their learning.
The National Curriculum divides English into three areas:-
1. Spoken language
2. Reading (word reading and reading comprehension) - Link to parent Guide for Reading
3. Writing
4. Spelling, vocabulary, grammar and punctuation
Planning for English follows the content of the National Curriculum statutory requirements but many aspects have been extended by the school in order to enrich the children's learning, with great emphasis being placed upon discussion and thinking skills.
Parents often enquire particularly about how the children are taught to read. Reading is a complex area of learning which continues throughout a child's education, from the earliest recognition of words and sounds, to the advanced use of study and reference skills. We use a variety of teaching methods at Birchwood which encompass both phonic and word recognition skills.
All fiction books (both reading schemes and individual fiction) are colour coded according to their level of difficulty. These range from picture books with few words for the youngest readers, to more demanding texts and content for our older and more able children. They will read an increasing range of both fiction and non-fiction books.
The children also have complete access to classroom books and those in the school's central library. As they progress through the school, their use of IT based research will increase and emphasis is placed upon helping them to learn how to become skilled in their evaluation of such written texts.
We appreciate the support which you, as parents, are able to give your children in this area of learning and your son and /or daughter will regularly bring books home to share with you. In KS2, these books will include a class text for each term which is linked to their WOW topic- a copy of this text is bought for each child using school funds.
Your children will be given many opportunities to write prose and poetry in response to a great variety of stimuli. A major event on the school calendar is our Poetry Day when children across the school learn and recite a poem of their choice. They will be taught from the very beginning of their time with us to develop ways in which they can use and present their ideas through writing.
Formal handwriting is taught and a great deal of positive emphasis is placed upon the presentation and accuracy of written work. If they are joining their handwriting consistently, children can be awarded with pen licences.
Opportunities are also created on a daily basis for the children to talk and express their ideas and learning through discussion. They are also expected to listen to and consider other people's thoughts carefully and with respect.
Birchwood Philosophy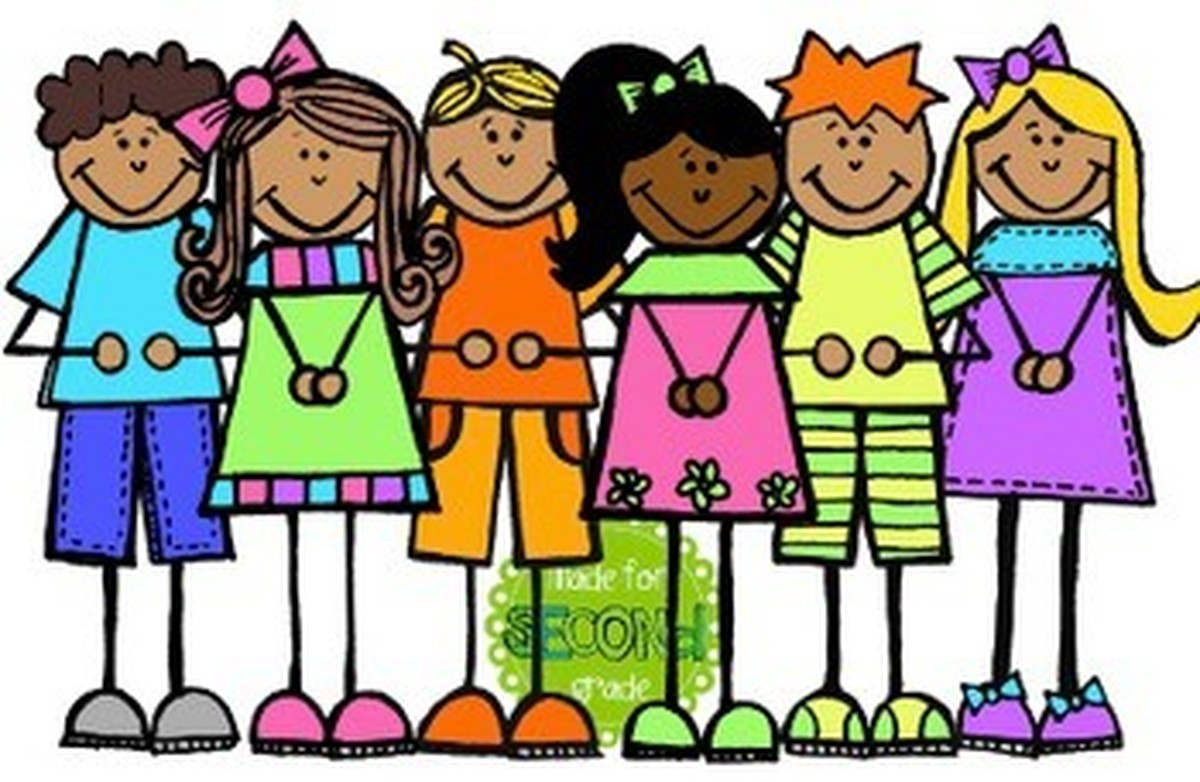 The basic procedure for Philosophical Inquiry is generally as follows:
read story (carefully chosen by teacher!)
students raise questions about the story
students connect questions and identify themes
discussion
After or during this time teachers may utilise concept development activities to enable students greater understanding of concepts being explored. Children are also provided opportunities to reflect upon these sessions (orally and written).
Examples of philosophical questions discussed:
What does it mean to be fair?
How can I come to know anything?
How do we know that something is real?
Why can something be considered ugly?
How do we recognise faulty reasoning?
Philosophy for children objectives by year group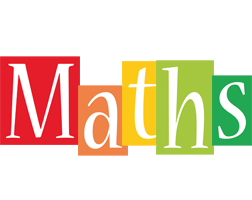 Mathematics is a tool for life. It provides a way of viewing and making sense of the world. It is used to analyse and communicate information and ideas and to tackle a range of tasks and real life problems. Mathematics has the capacity not just to describe and explain, but also to predict and test ideas and approach mathematical investigations with creativity and flexibility.
The mathematics curriculum follows the structure of the 2014 National Curriculum:
Number
Measurement
Geometry
Statistics
Ration and proportion
Algebra
​As much as possible we aim to enhance their mathematical understanding with the use of IT, including interactive teaching programmes and the use of IPads and our IT suite.
The progress of the children is assessed on a termly basis, with interventions and opportunities available for pupils to increase their knowledge of Mathematics in a variety of areas.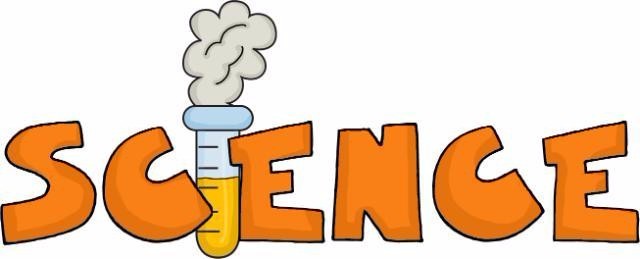 The national curriculum for science aims to ensure that all pupils:
 develop scientific knowledge and conceptual understanding through the specific disciplines of biology, chemistry and physics
 develop understanding of the nature, processes and methods of science through different types of science enquiries that help them to answer scientific questions about the world around them
 are equipped with the scientific knowledge required to understand the uses and implications of science, today and for the future.
The principal focus of science teaching in key stage 1 is to enable pupils to experience and observe phenomena, looking more closely at the natural and humanly-constructed world around them.
The principal focus of science teaching in lower key stage 2 is to enable pupils to broaden their scientific view of the world around them. They should do this through exploring, talking about, testing and developing ideas about everyday phenomena and the relationships between living things and familiar environments, and by beginning to develop their ideas about functions, relationships and interactions.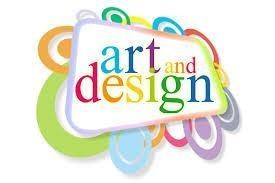 Art and Design is a subject which crosses many boundaries. We are all surrounded by visual images and it is extremely important, we feel, that the children should not only be given the skills with which to appreciate and make informed judgments about these, but also to be able to become creative and imaginative artists and craft people in their own right.
Therefore, at Birchwood the teaching and learning of art and design aims to:
produce creative work, exploring their ideas and recording their experiences.
become proficient in drawing, painting, sculpture and other art, craft and design techniques.
evaluate and analyse creative works using the language of art, craft and design.
know about great artists, craft makers and designers, and understand the historical and cultural development of their art forms.
Cross-curricular links with the Arts and other areas of the curriculum are identified and utilised to enhance teaching and learning through the Wheel of Wisdom at Birchwood.
The children will have the opportunity to take part in art competitions or exhibitions most years while they are at Birchwood school.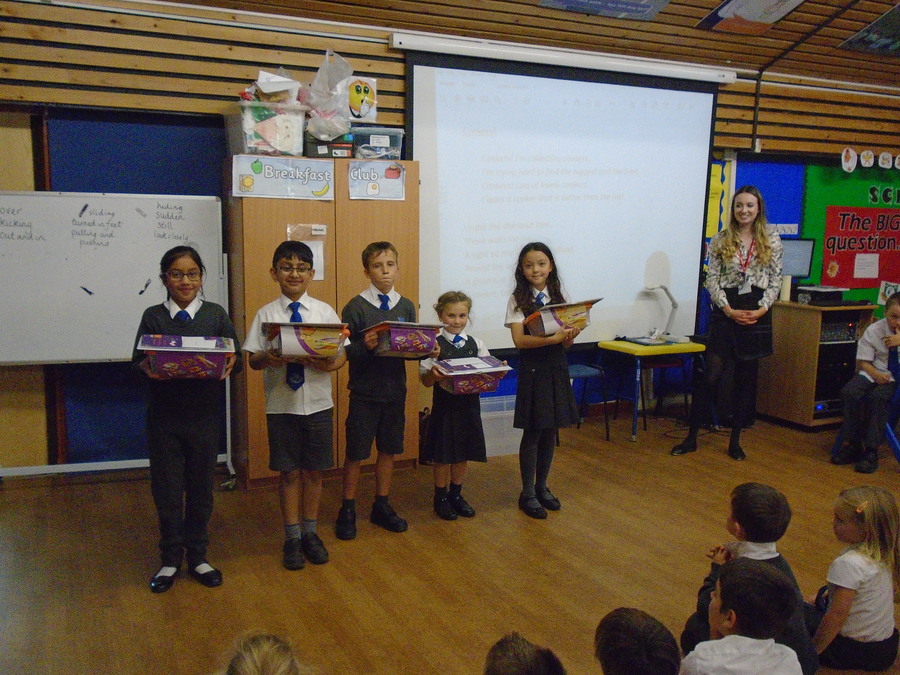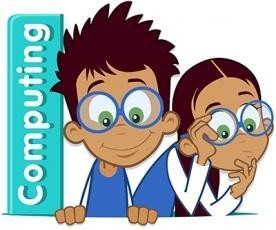 Technology is a tool for learning and the key for raising standards in all subjects. Pupils use these tools to communicate and handle information and present it in a variety of ways. They learn to control a variety of electronic devices and develop an understanding of the use of control in everyday life. They use computer models to explore and test the answers to questions. Therefore, at Birchwood the teaching and learning of Computing aims that children :
• can understand and apply the fundamental principles of computer science, including logic, algorithms, data representation, and communication
• can analyse problems in computational terms, and have repeated practical experience of writing computer programs in order to solve such problems
• can evaluate and apply information technology, including new or unfamiliar technologies, analytically to solve problems
• are responsible, competent, confident and creative users of information and communication technology.
• all children to reach the highest possible standards of achievement.
At Birchwood we strive to create the atmosphere and levels of resource to encourage all pupils to achieve highly. We have invested heavily in our IT provision and pupils now have the opportunity to have daily access to our Computer Suite and trolley of IPads, digital cameras, programmable devices such as BeeBots and CrumbleBots, interactive smartboards and visualisers to enhance their teaching and learning experiences.

Design and Technology enables the children to gain skills and knowledge in a variety of problem solving situations. They learn to think creatively and problem solve in practical situations, using a variety of materials imaginatively and safely.
This area of the curriculum is one in which we are developing significant cross-curricular links, with an emphasis being placed on practical design challenges. It is also a subject in which the sharing of ideas, modifications and skills provides an excellent context for appropriate collaborative work.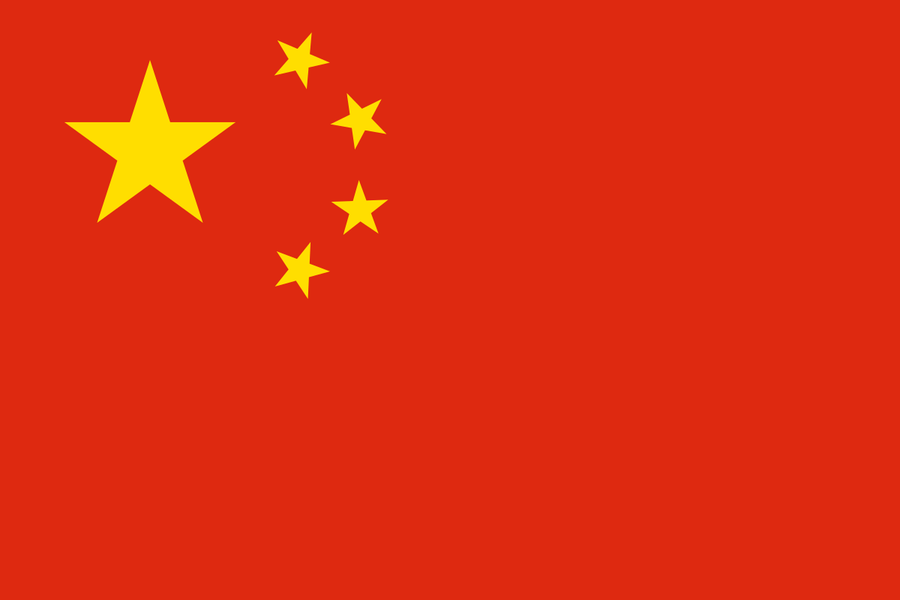 Mandarin
Pupils are now given the chance to learn this incredibly different language to our own, with weekly lessons from now until June. The government are promoting the teaching of Mandarin in the UK and we are ahead of the game, being one of a handful of schools in East Anglia to include Mandarin in the curriculum. There is much research to show the benefits of learning another language, especially one so different than English!
The Chinese teacher who has joined Birchwood Primary School this year is called Miss Zhang. She will be teaching every Thursday and will be running a Chinese culture club in the spring term (more details to follow). We have timetabled Miss Zhang to teach every year group each Thursday (from Reception class to Year 6) As we feel this is such a wonderful opportunity, it would only be fair for all the children to experience this.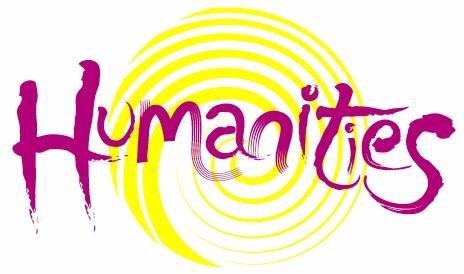 At Birchwood, we believe that history and geography can be linked with so many other subjects and therefore is a fantastic subject to drive other areas of the curriculum. Both subjects help children understand similarities and differences between societies and cultures and the impact of changes on people and places.
At Birchwood, we believe that children learn best when they are inspired by a real purpose. In Key Stage One, medium term planning is based around key questions and suggestions are made for a "mini project" to help consolidate children's learning, for example, at the end of a topic about toys, set up your own toys museum for parents to visit. In Key Stage Two there are excellent opportunities for involvement of parents, governors and the wider community in the children's learning. However, we believe very strongly that in order to become experts, the children need to be taught specific historical and geographical skills and given the opportunity to develop good understanding of the key questions.
Perhaps most importantly, we believe in a 'hands on' active approach which sparks children's and teacher's enthusiasm and interest, and deepens their understanding. "I hear and I forget, I see and I remember, I do and I understand." (Ancient Chinese Proverb).
Geography
Key Stage 1 pupils at Birchwood are taught to develop knowledge about the world, the United Kingdom and their locality. They begin to understand basic subject-specific vocabulary relating to human and physical geography and begin to use geographical skills, including first-hand observation, to enhance their locational awareness.
In key Stage 2, we focus on the environment close to us, to help children make sense of their own surroundings. They learn about their own locality and the interaction between people and their environment. we also extend the pupils knowledge and understanding beyond the local area, to include the United Kingdom, other countries in Europe and focuses on countries all around the world, looking at differences and similarities. This helps children to develop an interest in the wonder of the world, including an appreciation of ethnic, cultural and economic diversity. We work to develop a sense of responsibility towards the environment and an understanding of the human impact on the natural world, through planned topics and units of work about caring for our world.
History
Pupils in key stage 1 are taught to develop an awareness of the past, using common words and phrases relating to the passing of time. They will begin to build an understanding of a timeline and where people and events they study fit in, as well as identify similarities and differences between ways of life in different periods. They will understand some of the ways in which we find out about the past and identify different ways in which it is represented.
In Key Stage 2, pupils continue to develop a chronologically secure knowledge and understanding of British, local and world history, establishing clear narratives within and across the periods they study. They will note connections, contrasts and trends over time and develop the appropriate use of historical terms. We like to encourage pupils to empathise with peoples of the past through role play, and to respect and celebrate differences. We encourage children to develop historical enquiry skills, through using and evaluating evidence, asking and answering questions and support them in working together to research topics, prepare arguments, organise events and present their findings in variety of ways.
The teaching of Humanities is greatly linked to the Wheel of Wisdom topics across the school where many cross curricular links are made and celebrated in our classroom environments.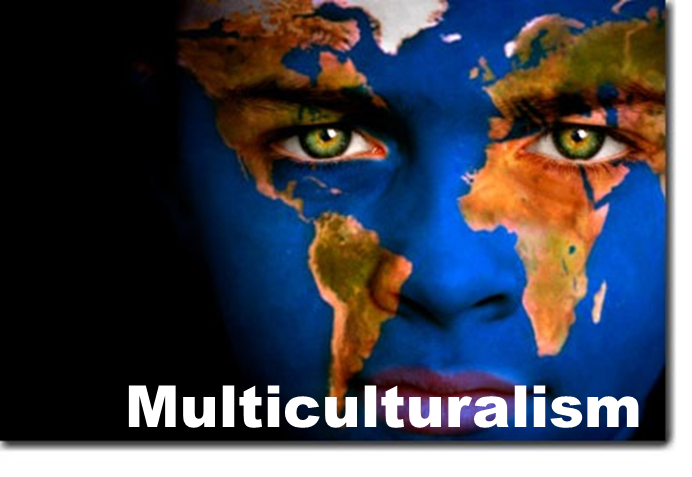 Britain is a multi-cultural society and our school is a part of this larger community. Therefore, it is important that our children learn to value and understand this diversity, although their immediate environment may not always reflect it. We view multi-cultural education as being an integral part of our curriculum.
Within the structural framework of the curriculum and especially as a part of our PSHE, opportunities are created in which the children may be helped to develop attitudes of tolerance, co-operation and respect both for themselves and others, regardless of sex, race, creed or cultural background. The school aims make specific reference to this and any prejudice or uncaring behaviour will be immediately challenged.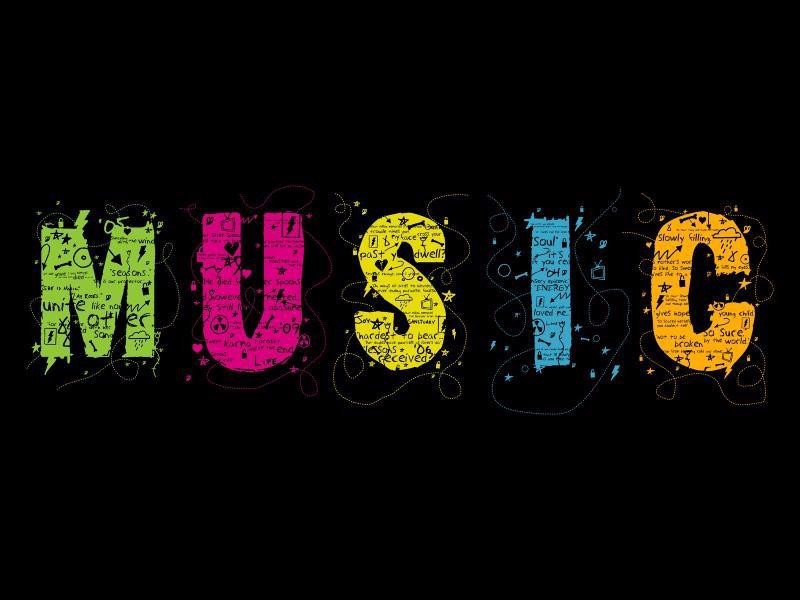 Music is a vital part of our school life and is essentially a practical subject through which the children will develop a first hand experience of music making.
Your children will take part in a range of activities designed to give them skills in the following areas:
• perform, listen to, review and evaluate music across a range of historical periods, genres, styles and traditions, including the works of the great composers and musicians.
• learn to sing and to use their voices, to create and compose music on their own and with others, have the opportunity to learn a musical instrument, use technology appropriately and have the opportunity to progress to the next level of musical excellence.
• understand and explore how music is created, produced and communicated, including through the interrelated dimensions: pitch, duration, dynamics, tempo, timbre, texture, structure and appropriate musical notations.
The music curriculum has been enhanced further by the implementation of a program followed by all teachers called Charanga that uses ICT and interactive resources to cover all areas of the national curriculum.
Singing is taught in Key Stage groups by the music co-coordinator and the key stage 2 teachers on a weekly basis and there is a music club run each year by the music coordinator and a musical teaching assistant.
In addition to their class music, from Year 3 onwards children have the chance to learn an instrument with our music tutors in weekly music lessons. The instruments children learn currently at Birchwood is the violin, piano, cornet, clarinet and flute.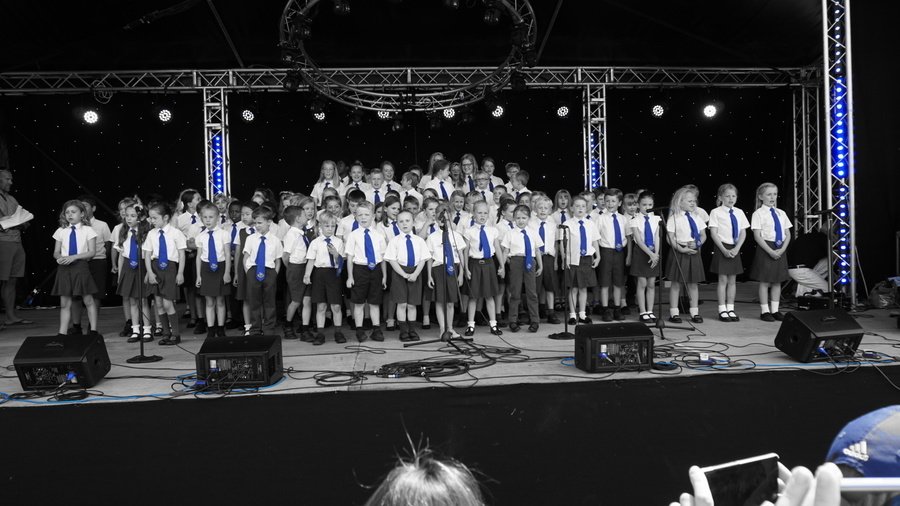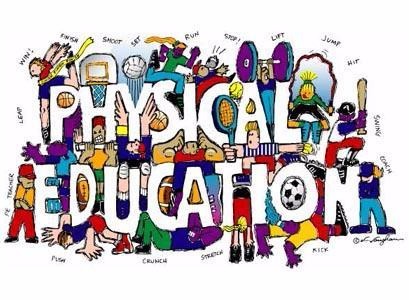 Through our Physical Education curriculum we aim to ensure that all pupils:
Develop competence in a broad range of physical activities to reach the performance levels they are capable of
Are physically active for sustained periods of time
Engage in competitive sports and activities
Lead healthy, active lifestyles

At Key Stage1, pupils will develop fundamental movement skills (physical literacy), become increasingly confident and access a broad range of opportunities to extend their agility, balance and coordination, individually and with others. At Key Stage 2, pupils will apply and develop a broader range of skills, learning how to use them in different ways and to link them to make actions and sequences of movement. They will develop an understanding of how to improve in different physical activities and learn how to evaluate and recognise their own and others successes. In years 4, 5 and 6, pupils will be taught to swim competently, using a range of strokes and perform safe self-rescue in different water-based situations.
All classes participate in 90 mins of National Curriculum PE per week, with Forest School time, residential/non-residential educational visits (e.g. Hilltop/KHS athletics), masterclasses, garden gang and extracurricular opportunities used to supplement this coverage further still. This provision contributes to rapid gains in pupil attainment and progress - 97% of pupils reach the national expectations in terms of the PE attainment target at the end of Key Stage 2 and 70% exceed national expectations. 100% of pupils make expected progress and 100% make accelerated progress. 94% of pupils reach the national expectations in terms of the PE attainment target at the end of Key Stage 1 and 55% exceed national expectations. 97% of pupils make expected progress and 87% make accelerated progress. 97% of pupils reach national expectations in terms of EYFS Physical Development and 42% exceed national expectation.
Physical Education is a Birchwood Bolt. It is an inherent part of our school ethos and alongside the other Bolts, encourages children to make healthy lifestyle choices – e.g. our food policy (where children got to vote on what types of snack they would like at playtimes), bike to school week and our 'get active' poster campaign (school council initiative to encourage every child in school to seek out more opportunities to be physically active). Pupils have built up a positive sense of self as determined learners, overcoming and mastering challenges presented to them (whether it is in games/athletics work where the children are encouraged to travel faster, throw further, jump longer or in the forest where they have to problem solve, take risks and stay safe). Pupils are observed supporting each other to know what they need to improve (making effective use of Information Technology, fuel injectors and learning gears) and are encouraged to have the desire to practise to bring about successful outcomes.
Birchwood's most recent OFSTED report (Oct 2016) reported "the effective use of sports funding has ensured that almost all pupils regularly take part in sport each week. Pupils know how to keep themselves fit and healthy and thrive in sport, many taking part in competitions at a local and national level'". The school offers a broad range of extra curricular provision to support the Bolt Curriculum: boys & girls football, running, circuits, hip hop dance, golf, basketball, start to move, rugby, volleyball, athletics, tennis, Birchwood Boot Camp, cricket and rounders. Curriculum time 'taster sessions' prior to the commencement of the club promote interest (the increasing 'take up' statistics show this has been a real success). Intra School Competitions introduce the children to 'competing' against those they know and Inter School Competitions see pupils compete against other schools, at local, regional and national level. Teams represent the majority of the 'clubs' mentioned above, whilst additional entries are made into 'friendly' tournaments. Over the last 3 years, utilising the Sports Funding to subsidise the clubs, we have seen a significant rise in the number of pupils engaging with our extended learning opportunities from 12% in 2012/13, 69% in 2014/15 to 91% 2015/16. Pupils show high levels of interest to pursue 'sporting development' beyond the hours of the school day. Currently, 76% of pupils in the school participate in 'organised' sport provision outside of school time (with Y3 and Y4 reaching 97% and 81% respectively). Pupils have improved their outcomes in lessons and competitions locally and regionally e.g. the girls football finals team achieved 5th out of 24 in July 2014 and in November 2014 achieved 2nd place. In March 2014 the swim team finished in 2nd place in the pyramid schools gala, in March 2015 the swim team improved by finishing 1st and retained the trophy in 2016. Other team and individual successes have occurred in a variety of sporting activities.
In July 2015, Birchwood has been awarded the School Games Gold Mark for PE provision and Birchwood has become the first Primary School in Suffolk to be awarded the Association for Physical Education (AfPE) Quality Mark with distinction – in recognition of its highest quality sporting provision for the pupils at the school. In June 2017, Birchwood undertook Suffolk Sport case study video work (sharing our exemplary practise nationally) and the school's SLT were invited to a roundtable discussion at 10 Downing Street with ministers regarding physical activity and tackling obesity. In June 2017, Birchwood retained its School Games Gold Mark for the third year running. Following the accolade awarded in Oct 2015, Birchwood has once again been given the Suffolk Sport School of the Year 2017 status.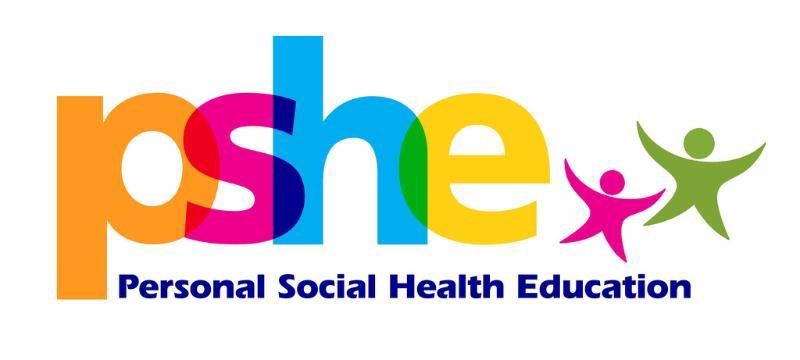 PSHE will be an integral part of your child's education and will include work on hygiene, citizenship, safety, relationships and aspects of health education. These are designed to help the children to begin to understand their own physical, emotional and social development. It helps to prepare them to play an active role as citizens and there is a major emphasis on developing respect for themselves and other people. In this context, there is increasing content relating to global citizenship and sustainable development.
PSHE includes a carefully structured programme of sex education and drugs education, details of which are always available in school. There is carefully planned progression in the content taught in these two areas but if the children ask specific questions concerning sexual development or drugs, these will be answered in an honest and matter of fact way, whilst remaining appropriate to their level of maturity, as indeed will any other questions asked.

Religious Education is taught in accordance with the Agreed Suffolk Guidelines for RE and is designed so that the children not only acquire a factual knowledge and understanding of Christianity and other religions, but it also helps them to develop their own moral code in the light of their own experiences and relationships.
Parents may, if they wish, withdraw their children from the arrangements for religious education. Please could any such requests be made to the Headteacher in writing.